Certification:

VMTA (State) Professional Certificate in Piano
MTNA (National) Professional Certificate in Piano
NGPT (National) Certificate of Approved Teacher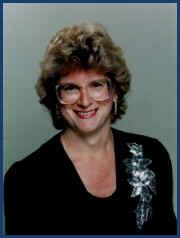 Jeanette Winsor received a Bachelor of Music degree cum laude in music education from Heidelberg College in 1974 and a Master of Music degree in piano performance from Kent State University in 1977. While at Heidelberg, her principal teachers were Shirley Harrison and Dr. John Rinehart. Jeanette taught piano in the Heidelberg Preparatory Department and won Heidelberg's piano concerto competition. At Kent State, she studied piano with Lois Rova Ozanich and musicology with Dr. Richard Shindle. She also taught undergraduate class piano. After moving to Tidewater, she coached with pianist Clifford Herzer for twelve years. She has occasionally coached with Thomas Schumacher of the Eastman School of Music.
Jeanette teaches piano at her own studio in Virginia Beach and is an adjunct music instructor for the Virginia Beach and Portsmouth Campuses of Tidewater Community College. She also taught at the Virginia Governor's School for the Arts for 12 years. She is the accompanist for the Virginia Beach Chorale. She is the pianist and president of the Hardwick Chamber Ensemble. She is also Southern Division Competitions Chair for the Music Teachers National Association (MTNA).
She is a past president of Scherzo Music Club, an adjudicator for the National Guild of Piano Teachers, a faculty member of the American College of Musicians, and past president of both the Virginia Music Teachers Association and the Tidewater Music Teachers Forum. She holds State and National Professional Teaching Certificates from VMTA and MTNA. She was the piano instructor at the Virginia Beach Friends School for seven years.
Jeanette frequently performs in solo and chamber music recitals. She was a semi-finalist in the 1982 AMSA International Piano Competition. She has performed as a soloist on the Family Fun Series at the Chrysler Museum in Norfolk, and on the Virginia Beach Symphony Concert Series. As the HCE's pianist, she appears in about a dozen concerts in Virginia each year. She has also appeared with the HCE in New York (1992 and 1994), Philadelphia (1993 and 1995), Los Angeles (1995), and Princeton (1995). She has appeared as a soloist with the Virginia Governor's School for the Arts/ODU Orchestra and with the Virginia Beach Symphony.